Everything important. All covered under one roof.
We've helped thousands of Lehigh Valley, Quakertown and Bucks County families manage life's everyday risks for more than 75 years.
Over the 70 years we've spent as Risk Advisors, we have found that Risk Management tends to be a cyclical process. The reason for that is simply that conditions today aren't what they'll be in the next few years. The economy will change, as will your health and other personal circumstances. All of these factors represent different possible exposures and therefore should inform the kinds and levels of coverage necessary to protect yourself. So whether you're shopping for a fresh insurance agency, or are one of Warren Weiss Agency's hundreds of lifetime clients, we always follow our time-tested Risk Management process.

We start with a short meeting to get newly acquainted, or reacquainted, with your personal circumstances and goals.

We create a realistic assessment of your exposures, educate you about the potential effects of keeping the status quo, and recommend a plan of action.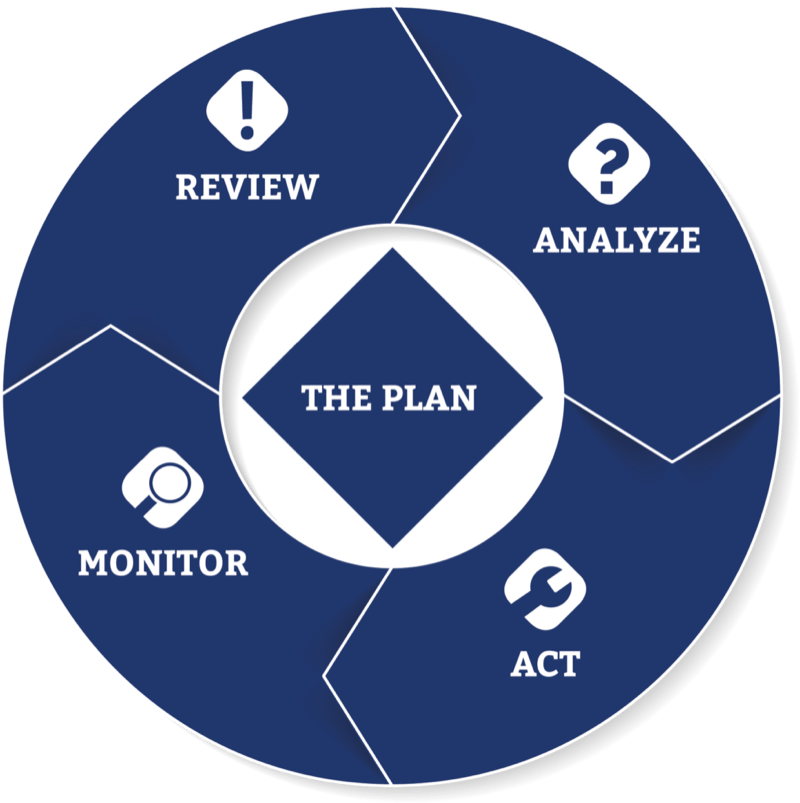 Based on your feedback, we establish a change monitoring plan, revise existing policies, and help you apply for new coverages.

Full steam ahead to mindful days and more peaceful nights. Your dedicated Risk Advisor is just a phone call away, and will check in periodically. When necessary, we'll schedule a fresh Review to keep you sleeping easy.
While it may be tempting to delay risk planning because of your limited time or the possibility of additional premiums, we have found that not having any plan is the costlier option over the long term. Warren Weiss Agency takes a holistic, consultative approach to Risk Management. Based on what we learn about you from an initial meeting, or series of meetings, we develop Risk Management strategies by identifying and addressing any exposures that you're likely to encounter either in your daily life or over the course of your lifetime. Mostly, we believe a sound Risk Management strategy is one that is prevention oriented.
Risk Management is the process of identifying and mitigating all potential vulnerabilities that could arise as a result of your environment, your lifestyle choices and/or your business operations. Risk Management is much more than just having proper insurance. It involves understanding your biggest exposures, and then creating a plan to protect yourself from those exposures based on your personal preferences, financial realities and long-term objectives. For example, if you have a family history of diabetes, but are still young and healthy, your risk management strategy might prioritize life insurance in order to maximize approval odds and minimize long-term expenses by securing a fixed, affordable rate now.
Note: The example above is for illustration purposes only and should not be construed as Risk Management advice. Insurance and Risk Management decisions should be made only after consulting with a licensed, qualified Risk Advisor.
Schedule a complimentary Risk Management consultation today