Everything important. All covered under one roof.
We've helped thousands of Lehigh Valley, Quakertown and Bucks County families manage life's everyday risks for more than 75 years. Home & Auto Insurance
Covering the things that matter most. Business Insurance
Covering the livelihoods that matter most. Life & Health Insurance
Covering the people that matter most.
Weiss Agency's Risk Management approach means peace of mind.
Risk Management is much more than just having proper insurance. It involves understanding your biggest exposures, and then creating a plan to protect yourself from those exposures based on your personal preferences, financial realities and long- term objectives.
While it may be tempting to delay risk planning because of your limited time or the possibility of additional premiums, we have found that not having any plan is the costlier option over the long term. Warren Weiss Agency takes a holistic, consultative approach to Risk Management.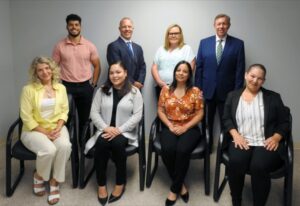 We are your Neighbors
Knowing what you need comes from knowing where you are — and where you're going.
Our Advisors live and raise their families in the same neighborhoods we help cover and protect.