Everything important. All covered under one roof.
We've helped thousands of Lehigh Valley, Quakertown and Bucks County families manage life's everyday risks for more than 75 years.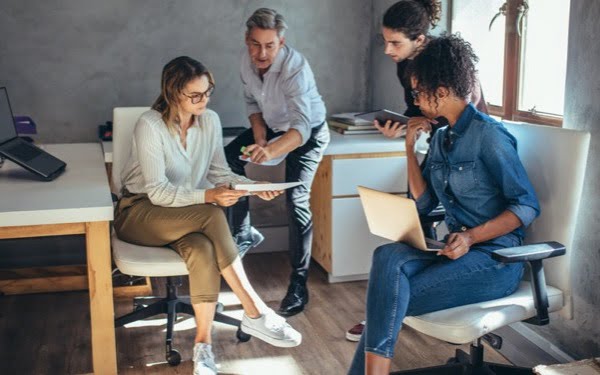 Business Insurance
For All You've Accomplished.
You invest tremendous time and effort in building up your business. Let us help you take the right steps to keep it secure. Our business insurance unit includes direct appointments to Erie Insurance, The Hartford, Utica National, and Progressive Casualty, along with relationships with several specialty companies to handle any commercial need.
Business Insurance Coverages:
Builders' Risk
Coverage For Construction Sites.
Interruption
Keep Things Running, No Matter What.
Earthquake
Shaken, Not Stirred.
Key Person
You Can't Put A Price On Leadership.
Umbrella
For The Rest Of The Gaps.
Auto
For The Company Car Or Fleet.
Technology
Are You Equipped For Equipment Failure?
Workers' Compensation
Protection In Case Of Employee Injury.
Property
Coverage For Your Important Places.
Surety Bond
A Must For 1099 And Contractors.
Contractors
Policies For Every Project.
Wholesalers & Distributors
Loss Prevention For Logistics Companies.
Restaurant & Bars
Serve With Peace Of Mind.
Trucking
Vehicle Protection For Private Carriers.
Hotel & Motel Hospitality
Take The Guesswork Out Of Guest Service.
Garages & Dealerships
You Love Your Cars. So Do We.
401(K) Retirement Plans
For The Back Nine.
Health Savings Accounts (HSA)
Choose How To Care For Yourself.
Health Reimbursement Arrangement
A Unique Way To Promote Employee Health.
Flexible Spending Accounts (FSA)
A Little Extra For Those Co-Pays.
Health, Dental & Vision
A Healthy Force Is A Happy Force.
Life
Peace Of Mind For Your People.
Long-Term Care
For Whatever Might Change.
Disability
Critical Policies For Critical Moments.
Professional
Because Mistakes Happen.
Kidnap & Ransom
For All Possible Threats.
Special Events
Insure A Good Time.
Products
Whatever You Make, Make It Last.
Liquor
Liability Insurance For Bars, Clubs & More.
General
Essential For Any Business.
Employment
Because People Matter.
Directors & Officers
Good Leadership Is Irreplaceable.